Augmented reality circuit "Waia"
Interact with the story.
Augmented reality is the term used to describe the set of technologies that allow a user to visualize part of the real world through a device with graphic information; It offers images superimposed on the real environment, and what is observed is a mixture between real and virtual elements.
Waia is an App that uses augmented reality as a tool to revive the historical circuit of the city of Ushuaia. From markers installed on wooden structures called "totem" you will access the history of Ushuaia in an interactive way. Taking advantage of the technologies of the present, you know the past.
The application has a map to view the 12 totems located on Av. Maipú and Av. Costanera. Some of the stories they tell us are the shipwreck of Monte Cervantes, the old chapel of Ushuaia, the train to the end of the world and many more.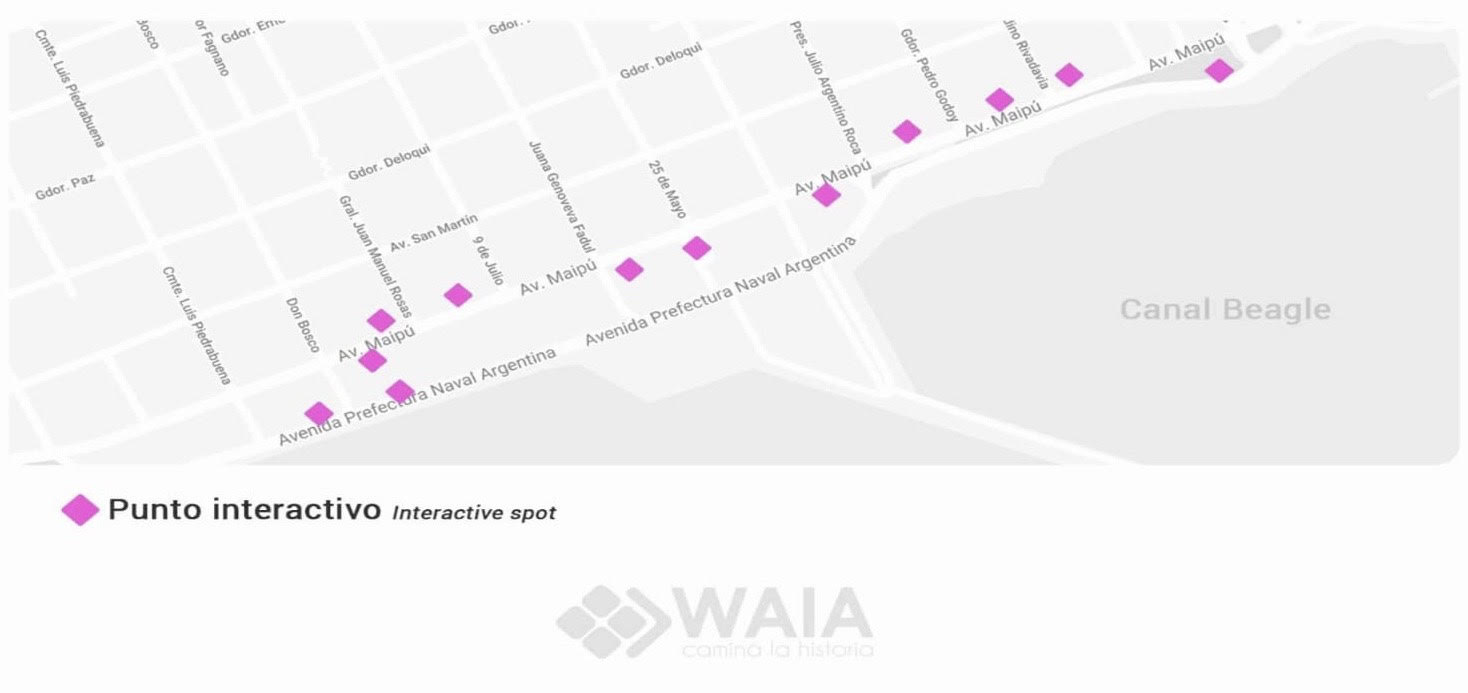 Download the app and don't forget to bring a mask, gel alcohol and a water bottle.