Dificultad del terreno: media
Exigencia física: alta
Distancia: 10 km ida y vuelta
Duración: 6 horas ida y vuelta
Desnivel: 800 m
This trekking starts in the Ecológico neighbourhood. You must get to Isla de los Pájaros Street and then turn left until you reach the gate.
It is a classic of Ushuaia, ideal for beginners in mountaineering. Reaching the top of this mountain rewards you with breathtaking views of Ushuaia, the Beagle Channel and the Andes Mountain Range.
Although it is a medium-difficulty trail, we recommend hiring a specialized agency for greater safety.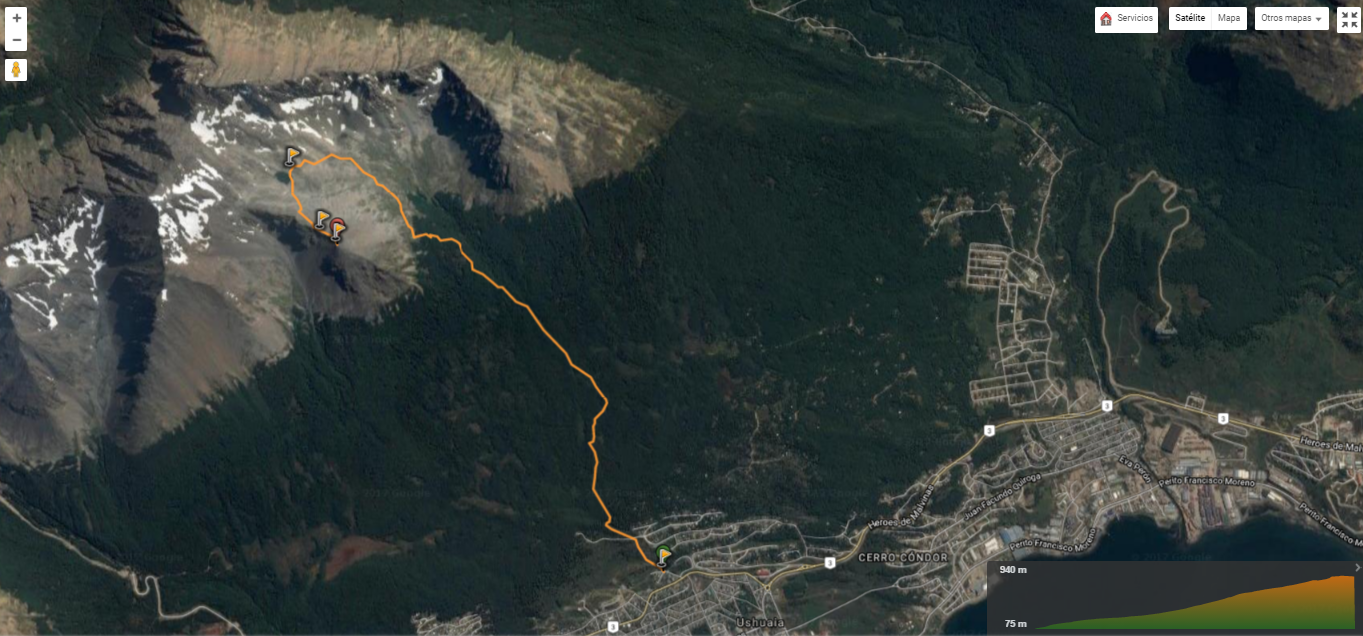 Where to do this activity
Trekking a Laguna Esmeralda, Velo de la Novia, Laguna Turquesa, Vinciguerra, Estancia Túnel.