Benefits for people with disabilities
Below you will find the activities that offer benefits for people with disabilities. We recommend contacting each provider.
If you need to attend with a companion, you can present the certificate that proves it, since some providers also offer discounts for companions.
We are beginning to implement a plan to have a more accessible city. At the moment we have the following route. There will be more news soon.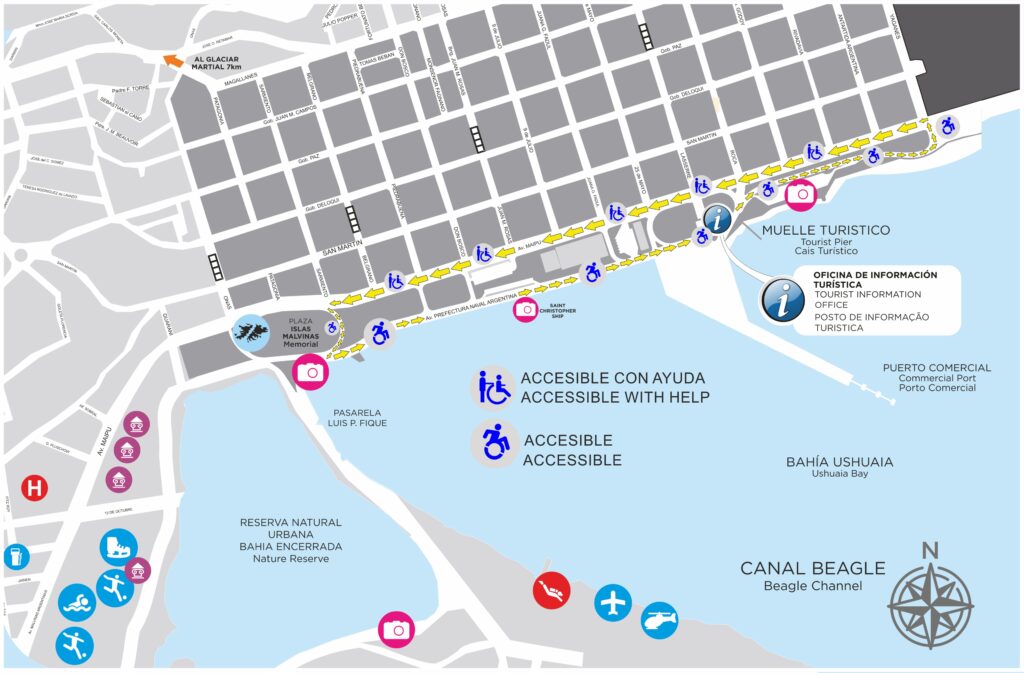 Land transportation
For Argentine residents, the trips from Ushuaia to Tolhuin or Río Grande are free of charge. The benefit also applies to your companion. For the section from Ushuaia to Río Gallegos, 50% of the fare is paid.
Both for residents and foreigners, urban public transportation is free of charge. The benefit also applies to the companion included in the certificate.
Some of the regular bus companies that provide transfers to tourist destinations offer discounts. We recommend confirming at the departure point located at the intersection of Avenida Maipú and Juana Fadul.