Dificultad del terreno: media/fácil
Exigencia física: media
Distancia: 9 km ida y vuelta
Duración: 4/5 horas ida y vuelta
Desnivel: 220m
The path to the Esmeralda Lagoon starts 18 kilometers from Ushuaia along the National Route No. 3 on the left bank (south-north direction). It is easy to recognize the entrance as there is a large car park next to the road.
This trekking is one of the most recommended: if you come for a few days and want to visit an emblematic place in Ushuaia, the Esmeralda Lagoon is the place.
It is a medium-difficulty trail that crosses the lenga forest, a peat bog, and then ascends to reach the thawing lagoon. Ideal for those who want to enjoy nature without venturing on long walks.
Although it is a medium-difficulty trail, we recommend hiring a specialized agency for greater safety.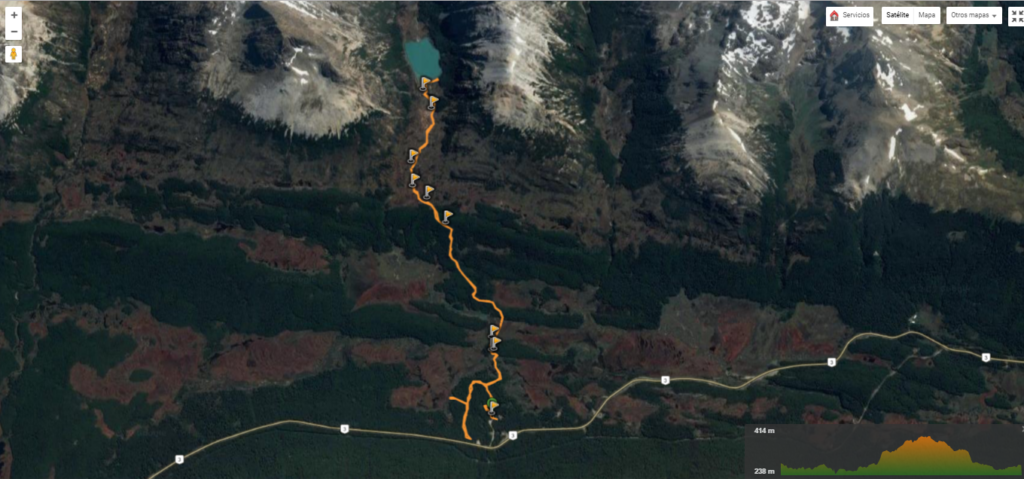 Where to do this activity
Trekking a Laguna Esmeralda, Velo de la Novia, Laguna Turquesa, Vinciguerra, Estancia Túnel.