Dificultad del terreno: media
Exigencia física: media
Distancia: 4 km ida y vuelta
Duración: 3 horas ida y vuelta
Desnivel: 330 m
The beginning of the trail is located 17 km from Ushuaia - 1 km before the beginning of the trail to the Esmeralda Lagoon - on the right-hand side of National Route 3 in a south-north direction. The reference is a silver and yellow sign and signs.
The path is very clearly marked, with no difficulties such as forks. A large part of the path runs along steep slopes. The lagoon is located above the forest boundary and offers wonderful views of the valley.
Separated by the valley of Tierra Mayor, the Turquesa Lagoon is almost opposite the Esmeralda Lagoon. As the path leaves the forest, the landscape opens up and it is possible to make out the Esmeralda Lagoon in the distance.
Although this is a medium-difficulty trail, we recommend hiring a specialized agency for greater safety.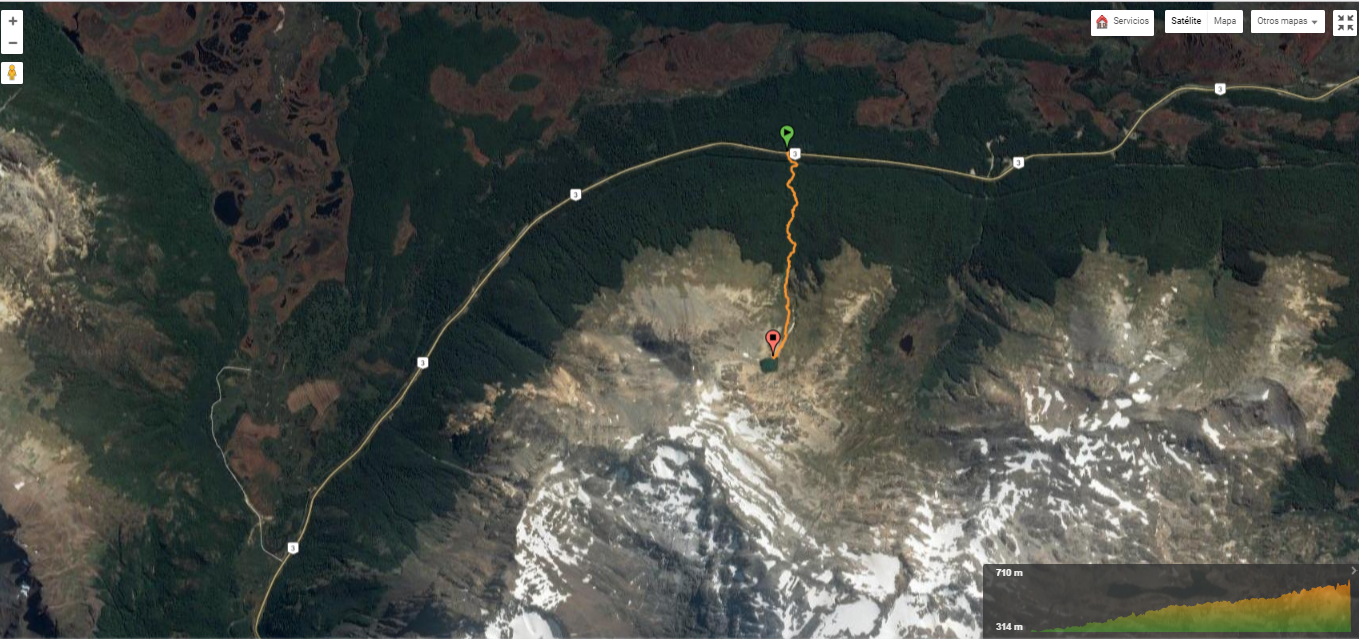 Where to do this activity
Trekking a Laguna Esmeralda, Velo de la Novia, Laguna Turquesa, Vinciguerra, Estancia Túnel.